Our Board of Trustees provides governance for Kites Trust on the behalf of the people we serve.
Peter Barnett, Board Chair
Peter has wide-ranging experience in governance, management, policy, advisory/consultancy and voluntary roles in business, education, social care and health sectors in Government and community organisations.  Peter has been a Kites Trust Board member since 2012, and Chair since October 2014.  Peter has lived experience of both mental illness and addiction and related recovery journeys. Peter is an active advocate for and supporter of peers/tangata whaiora contributing their ideas, skills and experience at all levels in strategic/service development and delivery.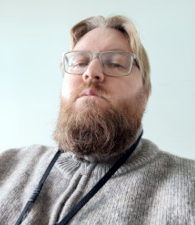 Denis Duerr
Denis is a Peer Support worker working at Te Whare O Matairangi and community projects. Denis feels privileged to be able to advise on Kites projects.
Emma Pitt
Emma is completing her Honours in Psychology at Victoria University and working part-time as an ECE assistant teacher. Both of these roles have culminated in a passion for developmental psychology. It is through her volunteer work for Kites Youth Peer that she experienced the ethos behind Kites Trust of walking alongside peers who have been on similar mental health journeys.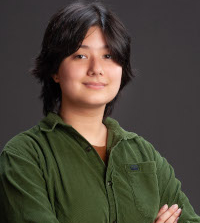 Georgia Westfall
Georgia is studying their masters in cognitive neuroscience and works as a youth worker.  They wishe to foster wellbeing, community support and shared connections in the lived experience community and at Kites. They have been a volunteer for both Kites Youth Peer and Buddies Peer Support for the past few years.
Jonathan Beezer
Jonathan works as a counsellor with tangata whai ora; people who live with interesting minds. He is a father to two awesome kids and a professional musician.
Kyle Holland
Kyle is a passionate registered social worker and works as a Medical Social Worker at Te Whatu Ora.  Kyle is passionate about mental health, advocacy and social justice and has been through his own experience.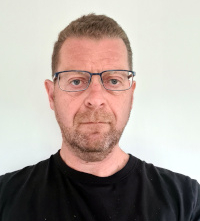 Rob O'Brien
Rob works for the Public Health Agency at Manatū Hauora as a Policy Analyst.  He joined the Board of Kites to work to ensure the lived experience voice plays a key part in helping people to flourish when they have been experiencing mental health and addiction struggles.
Susan Prothero
Susan wishes to continue to raise the bar on peer support being valued, respected and utilised. She brings 40 years' experience in service industries, particularly communications, but only recently found her niche in frontline mental health. She has volunteered for Buddies Peer Support and is now working as Peer Support Worker. It's the whaiora she works with who make peer support fulfilling.